Algo que no falla cada año entre tanto anuncio y vídeo en la Gamescom son los Gamescom Awards, los premios que se entregan a los mejores videojuegos que han estado presentes en el evento que se celebrará durante los próximos días en Colonia, Alemania.
Los nominados han sido escogidos por un jurado formado por periodistas de videojuegos alemanes y otros internacionales, además de algunos YouTubers muy conocidos (sin mencionar quiénes), hasta elegir a los mejores entre 23 categorías distintas en una gala que se celebrará el jueves 24.
A continuación podéis ver la lista al completo, no sin antes resaltar que los nominados al mejor juego de la Gamescom no aparecen porque será cualquiera que resulte ganador en el resto de categorías, excepto la de mejor DLC o expansión.
Mejor DLC o expansión
Battlefield 1: In the Name of the Tsar, Electronic Arts
Final Fantasy XV: Episode Comrades, Square Enix
Halo Wars 2: Awakening the Nightmare, Microsoft
Mejor booth
Ace Combat 7, Bandai Namco
Bigpoint Booth, Bigpoint
Bude von Tölz, expert
Dragon Ball FighterZ, Bandai Namco
Electronic Arts Gamescom Booth 2017, Electronic Arts
God's Trigger, Techland
Landwirtschafts-Simulator: Nintendo Switch, Astragon
Monster Hunter: World, Capcom
Ni No Kuni II: Revenant Kingdom, Bandai Namco
Project CARS 2, Bandai Namco
Pure Farming 2018, Techland
Sony PlayStation Booth Entertainment Area, Sony
Strange Brigade, Rebellion
Total War: Warhammer II, Koch Media
Tropico 6, Kalypso Media
Wargaming-Booth, Wargaming
Xbox Booth, Microsoft
Mejor juego de PlayStation 4
Assassin's Creed Origins, Ubisoft
Destiny 2, Activision Blizzard
Monster Hunter: World, Capcom
Ni No Kuni II: Revenant Kingdom, Bandai Namco
Uncharted: The Lost Legacy, Sony
Mejor juego de Xbox One
Ark: Survival Evolved, Koch Media
Assassin's Creed Origins, Ubisoft
Crackdown 3, Microsoft
Forza Motorsport 7, Microsoft
Mittelerde: Schatten des Krieges, Warner Bros.
Mejor juego de Nintendo Switch
FIFA 18, Electronic Arts
Mario & Rabbids Kingdom Battle, Ubisoft
Super Mario Odyssey, Nintendo
Mejor juego de PC
Assassin's Creed Origins, Ubisoft
Destiny 2, Activision Blizzard
ELEX, THQ Nordic
Kingdom Come: Deliverance, Koch Media
Total War: Warhammer II, Koch Media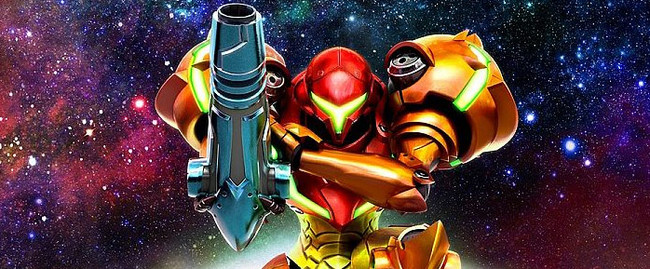 Mejor juego para portátiles
Danger Mouse: The Danger Games, 9th Impact
Metroid: Samus Returns, Nintendo
Mejor RPG
Assassin's Creed Origins, Ubisoft
Detroit: Become Human, Sony
Kingdom Come: Deliverance, Koch Media
Ni No Kuni II: Revenant Kingdom, Bandai Namco
South Park: DIE REKTAKULÄRE ZERREISSPROBE, Ubisoft
Mejor juego de carreras
Forza Motorsport 7, Microsoft
Need for Speed Payback, Electronic Arts
Project CARS 2 , Bandai Namco
Mejor juego de acción
Call of Duty: WWII, Activision Blizzard
Destiny 2, Activision Blizzard
Mittelerde: Schatten des Krieges, Warner Bros.
Star Wars Battlefront 2, Electronic Arts
Super Mario Odyssey, Nintendo
Mejor simulador
Ace Combat 7, Bandai Namco
F1 2017, Koch Media
Landwirtschafts-Simulator: Nintendo Switch, Astragon
Life is Strange: Before the Storm, Square Enix
Project CARS 2 , Bandai Namco
Mejor juego de deportes
FIFA 18, Electronic Arts
PES 2018, Konami
Wreckfest, THQ Nordic
Mejor juego familiar
Anki Overdrive: Fast & Furious Edition, Anki
LEGO Marvel Super Heroes 2, Warner Bros.
Life is Strange: Before the Storm, Square Enix
Ni No Kuni II: Revenant Kingdom, Bandai Namco
Super Mario Odyssey, Nintendo
Mejor juego de estrategia
Age of Empires: Definitive Edition, Microsoft
Ancestors, 1C Publishing
Mario & Rabbids Kingdom Battle, Ubisoft
Total War: Warhammer II, Koch Media
Tropico 6, Kalypso Media
Mejor juego de puzles
Mejor juego online
Destiny 2, Activision Blizzard
Hidden Agenda, Sony
Monster Hunter: World, Capcom
Mejor juego casual
Hidden Agenda, Sony
Mario & Rabbids Kingdom Battle, Ubisoft
Super Lucky's Tale, Microsoft
Mejor multijugador
Ark: Survival Evolved, Koch Media
Call of Duty: WWII, Activision Blizzard
Destiny 2, Activision Blizzard
Monster Hunter: World, Capcom
Star Wars Battlefront 2, Electronic Arts
Mejor juego de realidad virtual
Ace Combat 7, Bandai Namco
Fallout 4 VR, ZeniMax
The Elder Scrolls V: Skyrim VR, ZeniMax
Mejor hardware
Anki Overdrive: Fast & Furious Edition, Anki
Xbox One X, Microsoft
Mejor indie
AER: Memories of Old, Daedalic Entertainment
Deep Sky Derelicts, 1C Publishing
Double Kick Heroes, Headbang Club
Keyboard Sports, Triband
Past Cure, Phantom 8 Studio
Más información | Gamescom
En VidaExtra | The Legend of Zelda: Breath of the Wild es elegido como el mejor juego de la Gamescom [GC 2016]